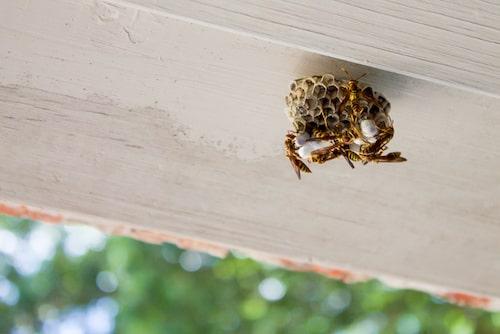 Philadelphia Bee and Wasp Control
Nothing quite ruins a nice summer day like the nuisance of stinging insects. Sometimes more than just a fear of the pain from a sting, bee and wasp sting allergies can make these pests harmful to friends and family. At Greenix we specialize in controlling the bee population and exterminating wasps that build their homes too close to yours.
Because many stinging insects look very similar, it can be tough to know which species you're dealing with. The team at Greenix has years of experience in pest control services and specializes in identifying stinging insects. When you notice a hive or many stinging insects flying around your property, it's important to call one of our bee and wasp experts to eliminate the immediate threat and chart the right course of action for long-lasting pest control.
We specialize in the extermination of the following stinging insects:
Carpenter Bees
Paper Wasps
Hornets
Yellow Jackets
Ground Wasps
Red Wasps
Cicada Killer Wasps
And More
Call us today at 267-214-8987 for professional bee and wasp control services in Philadelphia!